Complete!
This article is a complete history of iSurv1vor: Faroe Islands
Please notify an administrator of any errors.

Name:
Faroe Islands
Season Run:
2011
Episodes:
(list of episodes)
15
iSurv1vors:
19
Winner:
Runner(s)-up:
Ryan


»

»

Britti
Tribes:
Kalsoy
Skorin
Valkyrie
Returning
Players:
Gibson (17 & 27)
Kelman (20)
Sheri (20)
Drew (23)
Ryan (23)
Britti (23)
Andii (24)
Sharonica (24)
Deron (27)

Previous Season:
Heroes vs. Villains
Next Season:
Congo

iSurv1vor Faroe Islands — Land of the Vikings is the fifteenth season of the Online Reality Game iSurv1vor
This season begun the third generation of iSurv1vor that incorporates the next six seasons of the series. The season was dedicated to the memory of Morgan, a three-time player from Egypt, All-Stars and Japan who passed away shortly after her final season.
Sixteen new players were joined by three former iSurv1vor players who were deemed worthy of redemption from their previous games. The opening challenge had the returning players compete for one of two spots in the game with the person coming in third leaving immediately. Noah chose Kalsoy whilst Britti defaulted to Skorin. This season was filled with accusations of players receiving special treatment, although these rumors were later debunked and a game-changing twist, The Loki Scroll, a form of treemail which when given to a member of the losing tribe would "throw a wrench in the works" and provide the tribe with disadvantages at the upcoming Immunity Challenge (compulsary sit-outs, etc.) The Duel would make a reappearance from Tasmania at a later point in the game than prior to the merge. When the tribes merged, Individual Immunity also granted the wearer exemption from attending Tribal Council (up until Final 5), this twist would potentially question whether alliances would remain together or if people would be selfish.
Britti became the third inductee into the 100 Club on day thirty-four.
Drew won the game in a 3-2-1 vote against Ryan and Britti, the lowest amount of votes a Sole iSurv1vor has needed to win.
---

Season 15 was officially announced on the iSurv1vor Facebook Group after a year-long break from Tasmania. Sandy confirmed his return to the series with last season's winner, Tucker. The season was dedicated to the memory of Egypt, All-Stars and Tasmania player Morgan who had passed away shortly after the finale of Heroes vs. Villains.
For returning player invites, Keisha from
Cambodia
&
All-Stars
and Kirin from
Peru
&
Montenegro
were offered but declined. Both Noah from
Canada
and Andii from
Hawaii
&
All-Stars
were last minute casting decisions to join.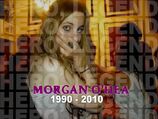 Shortly following the finale of Tasmania, Morgan became the first iSurv1vor castaway to pass away, known for her upbeat personality and kind warm heartedness, the series went on a year long hiatus with the Faroe Islands season dedicated to her memory.



---

Overall, Faroe Islands reviews were poor due to the lack of engaging contestants and "stacked" tribe of Skorin against a very weak and less than active Kalsoy. Alumni were very receptive to having Ryan be apart of the game, as at the time, Sandy and Ryan were dating. Upon finding out, the players in-game began accusing Production of having their own personal goals by giving Ryan information, this was later debunked.
---
---


Ad blocker interference detected!
Wikia is a free-to-use site that makes money from advertising. We have a modified experience for viewers using ad blockers

Wikia is not accessible if you've made further modifications. Remove the custom ad blocker rule(s) and the page will load as expected.